EEA1, EEA2, UK visas, how to apply… – free guide from immigration consultants
Commonwealth Immigration Consultants



EUROPEAN ECONOMIC NATIONALS (EEA) AND FAMILY MEMBERS
Advice on UK visas, EEA1 Family Permits and EEA2 Residence Cards
We have many years experience in handling applications for UK visas and permits on behalf of EEA nationals and their families (especially non EEA family members).
We submit applications in the UK and at British Embassies and High Commissions all over the world.
This includes applications for EEA Family Permits, EEA Residence Cards, EEA permanent residence and EEA registration certificates.
We have particular experience with many complex situations in such applications.
These include;
– Demonstrating that the EEA national is a 'qualified person ' – a jobseeker, a worker, a self-employed person, a self-sufficient person or a student.
– Including unmarried partners or same sex partners on an EEA Family Permit.
– Changing to EEA family status while in the UK on a different visa.
– Proving sufficient funds are in place to support the relocation.
– Applications to show a genuine marriage exists
– Requesting return of passports for travel.
– Obtaining permanent residence and then British citizenship for EEA nationals and their family members.
It is important to remember that the UK government can be very strict in reviewing EEA applications, as these are under European Union rules and not derived from UK law. Many applicants are refused for poor quality documents or for incomplete applications. Many applications are refused because they have not demonstrated that the marriage or relationship is genuine.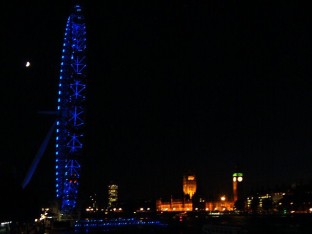 The EEA (European Economic Area) consists of the EU (European Union) and 3 other countries. The following countries are members of the EEA (European Economic Area);
Austria, Belgium, Bulgaria, Cyprus, Czech Republic, Denmark, Estonia, Finland, France, Germany, Greece, Hungary, Iceland, Irish Republic, Italy, Latvia, Liechtenstein, Lithuania, Luxembourg, Malta, Netherlands, Norway, Poland, Portugal, Romania, Slovakia, Slovenia, Spain, Sweden, United Kingdom.
Although Switzerland is not a member of the EEA, Swiss citizens and their families are included in this, due to a separate agreement signed with the EEA.
So, who is a Family Member? This definition is different under EU law than through normal UK immigration. A Family Member includes; spouses, civil partners; unmarried partners, children under the age of 21, dependent children aged 21.
It can also include other direct relatives who can show they are dependent such as parents and grandparents.
However, the rules vary for different Family Members. Spouses (married or civil partners) are treated differently from unmarried partners or same sex unmarried partners. It is vital to plan such applications accordingly.
EEA Family Permits – these are for non-EEA family members looking to move to the UK with the EEA national. This includes spouses, partners, same-sex partners, children and other dependants. This has to be applied for outside the UK – usually at the nearest UK Embassy or High Commission.
EEA 1 Registration Certificates – this is an application by the EEA national to prove their status in the UK. Although this is not mandatory, this can be of benefit in seeking to bring non EEA family members to the UK.
EEA 2 Residence Cards – after the family member has arrived in the UK, this is the process allowing them to apply to stay. This process involves demonstrating the family relationship and the employment / self-employment of the EEA national. This category has a relatively high rate of refusal – especially for applicants who have arrived on an EEA Family Permit. It is vital to remember that this is a fresh application and new updated evidence is required. It is not the same as simply extending an EEA Family Permit.
EEA 3 and EEA 4 Permanent Residence
EU law provides a right for EEA nationals and their family members to attain permanent residence after 5 years.
This is not the same as UK Indefinite Leave to Remain – instead an application under EU law for permanent residence is assessed under different criteria.
It is vital for the applicant to be able to show that he / she has lived and worked (or exercised another Treaty right) for the last 5 years. These applications can be complex and require extensive preparation.
FREE GUIDE ON EEA APPLICATIONS
Complete our form for your free guide: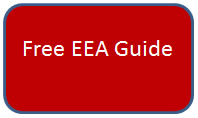 EUROPEAN ECONOMIC NATIONALS (EEA) AND FAMILY MEMBERS
The Free Guide on EEA Applications will be emailed to you, containing information on;

– All categories of EEA Applications
– The application process in your country of residence
– Advice and guidance on the documents required to support an application
– How to complete the application forms
– Common mistakes to avoid
– How to deal with the UK government
– How to obtain specialist advice when applying
– EXTRA UK settlement advice on; employment, obtaining a National Insurance number, taxation, property, opening a bank account, transferring funds.
Obtain your Free Guide now!

Tags: